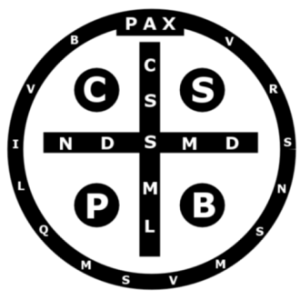 I suppose I am in a "funny" place right now in the oblate formation process, as I have completed my first class, Orientation to Oblate Formation, and yet we do not have our official enrollment until a ceremony in October.
All of our classes being the same way, by joining the in evening Prayer of the Hours, and then going to class. I may provide a fuller explanation of Prayer of the Hours in March, after I have a class about it. It is not part of my tradition as a Wesleyan, but as I understand it, it is taking time for prayer (corporately if possible) in the morning, afternoon, and evening, much like the prayer life of Daniel. It will become part of my commitment as a Benedictine to also pray the hours, on my own but at the same time as the monastery, or come to the monastery for the prayer when I am able.
Orientation consisted of a general review of the schedule and topics we would cover over the next 10 months. Sister Mary Lou and Oblate Jaci answered the following questions:
Who are Oblates?
What do Oblates do?
How do you become an Oblate?
Why should I become an Oblate?
Those are all questions worthy of their own posts, and I hope to learn deeper answers to those questions over the next year, so I will not answer those questions here at this time. In short, however, we are making The Rule of St. Benedict part of how we live out our life, and the gospel. My first thought was that this was Pharisaical, but in reality The Rule is practical application. This next year we will be learning, setting spiritual formation goals based upon our learning, and keeping track of our achievements toward those goals. (It's Benedictine Living Stones!)
Our formation class consisted of nine diverse people. 6 women and 3 men. Two are clergy. Three are non-White. Two have young children. Two are widowed. We also had diverse reasons for seeking oblation.  Several different Christian traditions were represented. Some had specific goals that seemed to align with the Benedictine tradition (such as prayer, community, and community service), while for others this is a path of seeking.
In addition to meeting the other formation candidates, a few of the evening's highlights included getting my first glance at The Benedictine Values, and meeting Sister Bertha, the oldest sister of the monastery  at 102-years-old, who describes her vocation as "prayer." Big lesson: remembering that silence should be a part of prayer and learning. We ended our evening praying for each other and The Oblate's Prayer around the baptismal font.
The next step will be an all-day prayer and teaching time titled Upon This Tradition and Spirituality of Leadership.