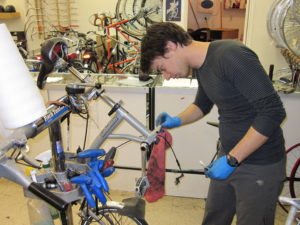 According to Genesis 2:15, God offered work to humanity as part of the good creation. Work becomes more difficult in Genesis chapter 3, but the curse on the earth does not make work on the earth any less a holy task. So while in Religious Studies I learned to delineate The Sacred and The Profane (Mircea Eliade), this night, with regard to work, we learned we need not have that division.
E. F. Schumacher, in Good Work (1980), offers three perspectives on the spirituality of work.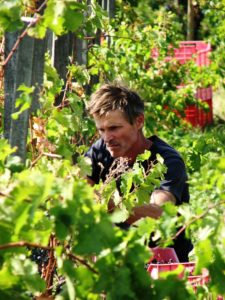 Work as self-development. Everyone is uniquely gifted to do some work. We may do the same work as someone else, but they will not do it exactly like us. This reminds me of 1 Corinthians 12:4-26, where Paul reminds us there are varieties of gifts, ministries (work), and effects, and all parts of the body are needed.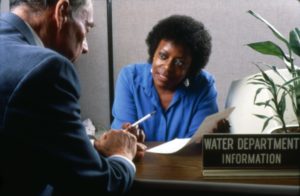 Work as service. At some point we must find meaning in work beyond providing our basic needs. In work we can give as much as we can for others. Servant leadership is the model for work (Matthew 23:11), and work is our love made visible.
Work as vocation. God calls everyone to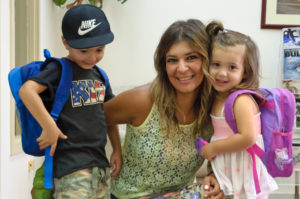 necessary work. To receive the call to work for God does not mean one is necessarily called to pastoral or vowed ministry. God calls to the work of law, farming, communication . . . My call to fatherhood is certainly no less, and may be greater, than my call to the pastorate.
In a similar manner as Schumacher, Benedict also spoke of work in The Rule, however, one statement of his struck me as also particularly Wesleyan. "Every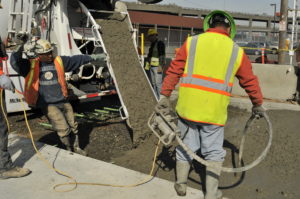 time you begin a good work, you must pray to him most earnestly to bring it to perfection" (RB, Prologue 4). Benedict's use of "perfection" is in the biblical and Wesleyan sense of "completion."  With God's power, finish the work that He calls us to do, and do the work to the best of our ability (Philippians 2:12-13).
The Bible contains numerous verses which speak on the work of God. If God works, then we work (as we are created in His image), and that work should be good, holy, and fulfilling.
For I am confident of this very thing, that He who began a good work in you will perfect it until the day of Christ Jesus. (Philippians 1:6)
Action Plan/Goals
One goal I had on my initial application was to work on the manuscript for Living Stones. Sister Mary Lou told me in my interview that writing the book may not be something we can actually work on in oblate formation. I now see the task of working prayerfully with God on the manuscript, and doing it not to be published, but for the use of others, fits well with the spirituality of work. This may become my long-term goal goal during the discernment retreat.
The final course is A Rule of Life and a Sense of Place, which is part of a 24 hour discernment retreat at the monastery.
photo credit: Jon at Flying Pigeon LA replacing a Brompton rear triangle via photopin (license)
photo credit: Merlot harvest via photopin (license)
photo credit: Water Department employee, 1990 via photopin (license)
photo credit: Birthday Mom via photopin (license)
photo credit: 2009_March13Atlantic pour 014 via photopin (license)