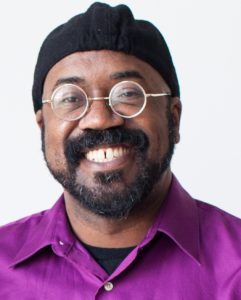 Rev. Paul Tillman, OblSB (Pastor Paul) serves as lead pastor at Oakdale Wesleyan Church. A tactical leader, with a passion to see individuals and the Church corporate conformed to the image of Christ, he expresses his passion primarily in the areas of spiritual formation, multi-ethnic ministry, and preaching. Paul has earned a B.A. in Biblical Studies from Grace School of Theology and Ministry, a B.A. in Humanities and Religious Studies from California State University Sacramento, and a M.Div. from Wesley Seminary at Indiana Wesleyan University. He is ordained in The Wesleyan Church and an oblate of St. Benedict.
Paul enjoys married life, fatherhood, good books, and movies that do justice to good books. He has been blessed to live in multi-cultural communities, growing up in, and doing his first ministry in, the San Francisco Bay Area, later serving in the Sacramento Metro Area, and now in Minneapolis-St. Paul.
Welcome to Imitatio Dei! In 2001, I began writing a series of online newsletters and devotionals in order to keep in contact with and encourage members of my youth group and church at large, when I left for college. The next iteration was the blog Five Words with Understanding. The title came from 1 Corinthians 14:19. Later that blog become In God's Way, who's title was chosen because while sanctification is God's work, we should put ourselves in God's way so that he can more easily make us holy.
Although my previous blogs have been imported here, Imitatio Dei focuses on individual and corporate Christian spiritual formation, and is not always limited to Wesleyan or Protestant versions. We are called to walk as Christ walked, to imitate him, and I pray that the words written here will assist others in that walk.